One of Atlanta's highlights is their impressive Georgia Aquarium, located on 225 Baker Street NW, which is smack dab in the middle of downtown and right beside the Centennial Olympic Park. One of the reasons we chose our hotel was its proximity to the aquarium, which was right across the street from us and visible from our window view. The aquarium wasn't built the last time my husband and I were in Atlanta, but my brother-in-law had raved about it on a business trip the previous year. Housing over 120,000 animals and 8.5 million gallons of water, it's currently the largest aquarium in the world. Impressive, indeed.
'Course, the main reason why I wanted to visit the aquarium was to take a peek at their Beluga whale exhibit. There's a large tank filled with a handful of these gentle white creatures with plenty of spunk and personality. Their curiosity is often piqued by the hundreds of visitors who come to watch them each day, and I swear, I think they put on a little show by flipping around and coming close to children who press their faces up on the glass (which Rome did, despite my warnings). They're incredibly social creatures and, despite their numbers being nearly threatened, I hope that they flourish once again.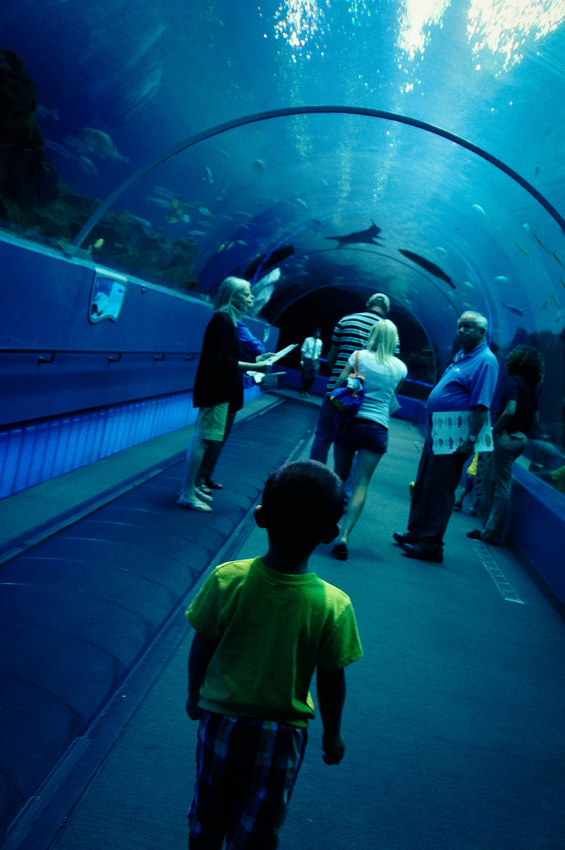 The aquarium also offers a dolphin show, which we missed unfortunately, and a really cool underwater moving exhibit. Filled with some of the ocean's more formidable predators, like sharks, it's enough to impress even its most youngest visitors (and older ones too). Rome enjoyed it so much, he dragged his dad and I through it three times. It's longer than some of the other moving underwater tanks I've been to, but with its spectacular display of marine life, it's hard to get tired of it.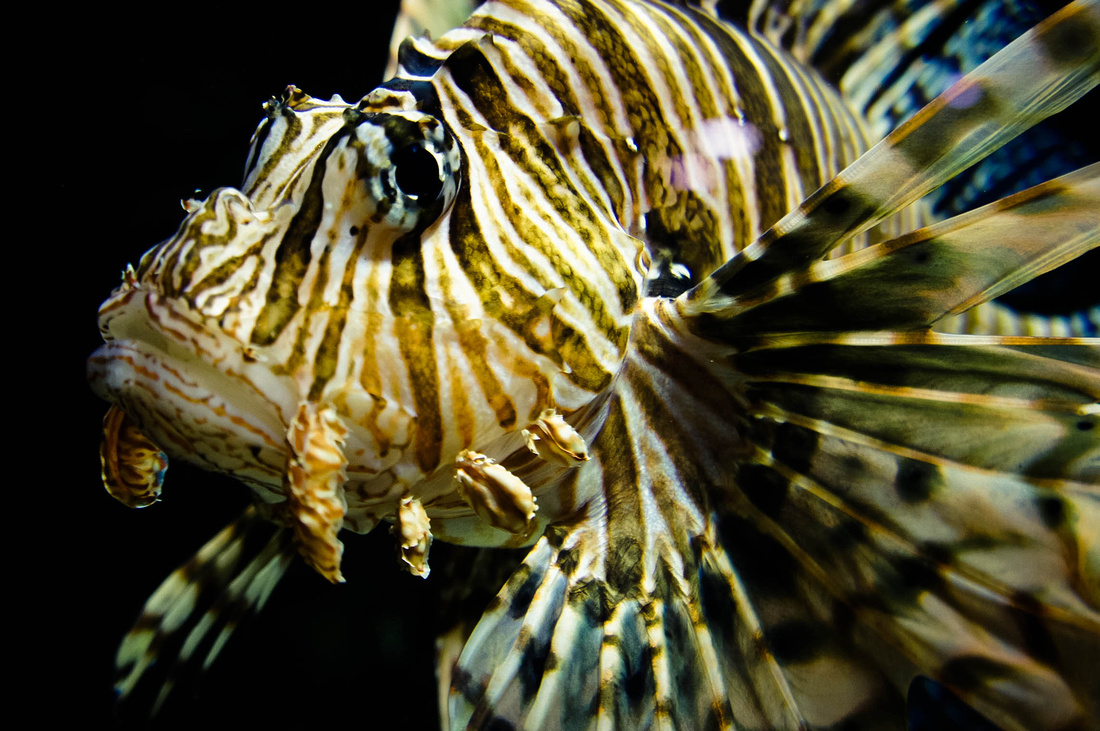 Since Rome absolutely loves visiting aquariums, it's definitely a treat to bring him to Atlanta to see the exhibits. He was particularly fascinated with the lionfish and its unique look. Unfortunately, I told him that we probably couldn't acquire one for a pet, since we don't have an aquarium at home, and I'm betting lionfish aren't exactly on display at your local pet store. I also had to convince him that they were venomous when threatened, so I'm not to keen on having something that's markedly harmful at my house. Better to see it at the aquarium or on tv, I gather.
I can't really say when it would be the best time to visit the Georgia Aquarium, but I would recommend it during all the seasons. While we were admiring the animals, I heard a couple say that it gets 100x more crowded during the summer months when the kids are out in full swing for summer vacation. Luckily, it wasn't too bad when we went, but I can only imagine what it'd be like in the height of summer. Think Disney World in July. Well, maybe not that bad, but you get the picture. Pricing is a little on the high side ($35 for adults, $28 for children), but they offer 20% discount for military members and their families. Also, prices differ slightly, depending on which season you plan your visit, so just be aware that peak season rates may be applied.
Overall, it's an enjoyable experience for the entire family, and certainly plan on spending a few hours inside, especially if you want to catch the dolphin shows. It's the perfect place to hang out to beat the summer heat in Atlanta.