You simply can't go to Atlanta and not visit the World of Coca-Cola, the museum strictly devoted to all things related to the Coca-Cola Company. In case you didn't know, Atlanta's the home of its headquarters and you can actually get a peek at some of their newest products (or taste them). Naturally, Coca-Cola isn't going to share their top secret recipe for coke, but there's a cool little exhibit that sort of teases the visitors into thinking that they'll get to learn what makes coke so great of a soda pop. As an avid Sprite drinker, heading to the World of Coca-Cola was a real treat. You'll see why.
The World of Coca-Cola's right beside the Georgia Aquarium, which makes it convenient for visitors to head over to two fantastic places without worrying about distance, driving, parking, and all the little annoying urban headaches tourists usually have to go through. Prices are much cheaper than the aquarium and a bonus is that they offer free admission to active duty service members, retirees, and reservists of the U.S. Armed Forces. 'Course, dependents aren't free, but we still managed to save $16 off from one additional member. Kids ages 3-12 aren't free, but those 2 and under are.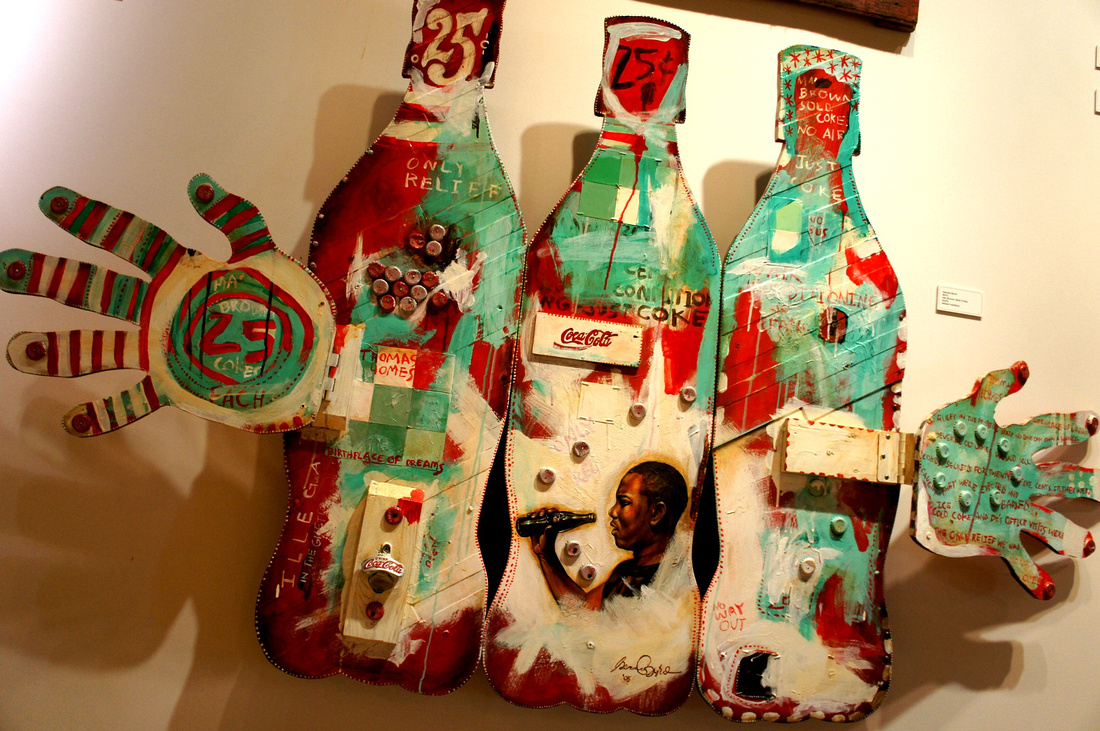 There's a number of things to see and do inside the WOCC, but one of my favorite things to see inside the place was the amount of unique and beautiful art works devoted to Coca-cola. While my husband and Rome wandered around the different sections of the building, I spent a huge amount of time looking at the various art media displayed on the walls. They even have a large area devoted to letters written from fans all over the world and I read a few that were amazingly touching and sweet. A lot of people don't realize that the Coca-Cola company donates millions of dollars to various global communities through the Coca-Cola Foundation which supports education, recycling, water stewardship, and promoting a healthy lifestyle. When you buy their products, you help support their charities. Reading through some of the letters displayed, it's obvious that the company has made a remarkable difference in many people's lives.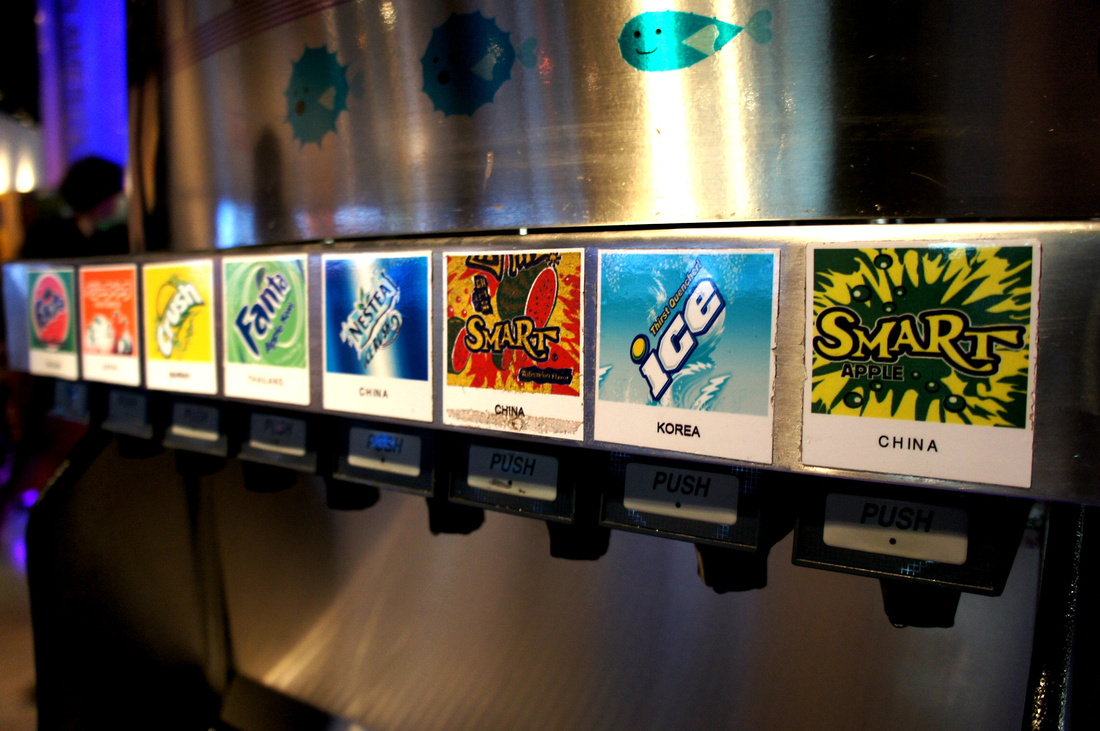 One of the best things about the visit goes to their special tasting section. If you've got kids, prepare for a massive sugar rush, especially if you let them get their hands on the disposable cups near the fountain drinks. The area is known as Coca-Cola Freestyle, which has these stylish computerized fountains that pour over 100+ products into your cup. Head over to the other section where you can taste over 60 different Coca-cola products found all over the world. I'd have to say the best one was the Smart Apple drink from China. It's a sparkling apple-flavored soda that's highly addictive. Good thing I can't get my hands on that here or else my fridge would be stocked with nothing but Smart Apple bottles. We let Rome have a taste of a few non-caffeinated drinks (Sprite and lime products), but that didn't prevent him from becoming hyper minutes later.
Also included in the tour is a look at how they bottle their products, a trip to the secret vault, and Coke Hands, which is an interactive and neat display you can walk through. Right by the exit, you'll hit the Coca-Cola store, which is a fun place to browse and marvel at some of their hard-to-find products. I snagged a couple of magnets (which I collect), pencils, and other small stationery products. I'm not sure if you can just stop by the store without purchasing a ticket, but it might be possible, since you can enter the gift store from outdoors.
Be prepared to spend at least 2 hours inside of the World of Coca-Cola and don't forget to grab your free souvenir coke bottle before you head out. If only they sold the Smart Apple products from China, I'd probably buy that stuff in bulk!