Last Saturday was the Sakura Matsuri Festival (Cherry Blossom Festival) in Washington D.C., so we decided to check out the largest Japanese festival in the U.S. I'm down for anything Japanese, but really, I was there for the food. Oh, the glorious food. Fortunately, my husband heard from the radio that this would be a large turnout and it was recommended to leave early, so we hit up the metro around 9am and found that it was already packed with locals and tourists alike. Our stop was at the Federal Triangle metro, which was perfect for travelgoers to the area; they were having the Sakura Matsuri Festival as well as the National Cherry Blossom parade to celebrate the end of the festivities. Most people, it seemed, were there for the parade rather than the Japanese festival.
As with any other festival, a big part of the draw is the food. Sakura Matsuri had over 25 food vendors and had everything for even the pickiest of eaters. I found an awesome takoyaki stand and feasted on food I hadn't had since I was a kid. My husband loved the steamed pork buns, onigiri (rice balls), and the grilled yakitori, but if you weren't willing to sample any Japanese flavors, they did have a few American stands with funnel cakes and hot dogs. Honestly though, why eat that at a Japanese festival?
Another wonderful aspect of festivals are the performances from local and visiting groups from Japan, since it gives everyone an insight to the unique and beautiful culture of the country. Nen Daiko, a local group from Fairfax, Viriginia gave a spectacular drum performance that had my kid asking for a drum set right after. The other crowd favorite was a large traditional drumming group from the University of Tokyo. We watched their performance, but I didn't get any shots, since it was really crowded and I had my hands full with...food (namely, grilled octopus legs).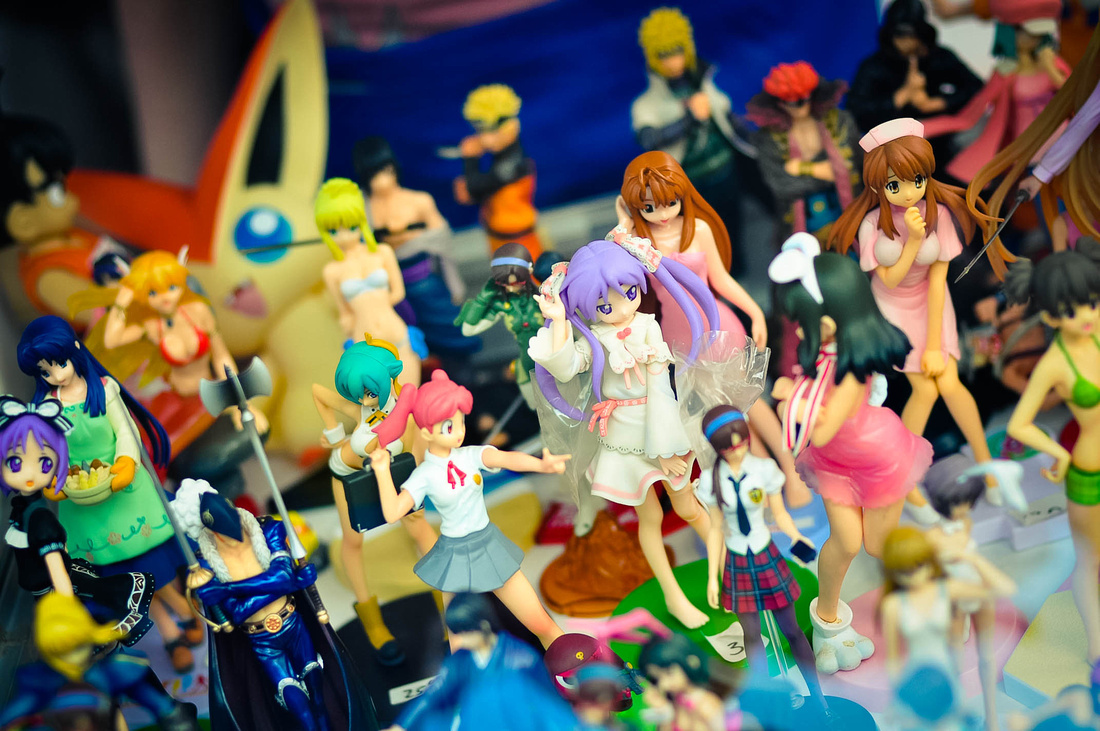 If you're into shopping for cute things or handmade Japanese crafts, there's a handful of stands for the "kawaii" (cute) lover in you. I'm not particularly interested in the larger dolls, but I did grab a handful of small vinyl figures for my brother and myself, plus Rome managed to bamboozle us into buying him a plushie. There were tons of anime-related plushies from popular characters like Naruto, Bleach, One Piece, and Dragon Ball Z. My kryptonite comes in the form of Japanese stationery and they had an actual "kawaii" stand selling nothing but stationery! Talk about a shopper's delight for me; I was able to grab sets from Kamio, Q-Lia, San-X, and, of course, Sanrio. That was my particular highlight.
Sakura Matsuri also featured performances from J-Pop artists from Japan, and crowds gathered to watch Magverry perform on the stage. I'm not really into J-Pop, but it was pretty cool to listen to Japanese rock music while I mingled around the various stands. I missed the cosplay anime fashion show, which was supposed to take place later that afternoon, but I saw enough young people dressed as their favorite anime character or carefully wrapped in beautiful Japanese kimonos. Popular cosplayers were dressed as various Naruto characters and I did see a handful of Lolita-goth costumes that I imagine would be popular in Shinjuku, Tokyo.
This year's Sakura Matsuri festival was a huge success and we're definitely going back next year. If you do plan to go, the cost is $5 per person while children 12 and under are free. Because they shut down Pennsylvania Ave. between the White House and the FBI Headquarters, it's advised to take the Metro or another form of public transportation rather than drive. I wouldn't recommend driving through D.C. during large festivities, because roads are often blocked off and parking is next to non-existent. Also, make sure you bring a fat wallet and an empty stomach---you're going to need both if you plan on doing any shopping or feasting on the excellent food.
See you at next year's festival!