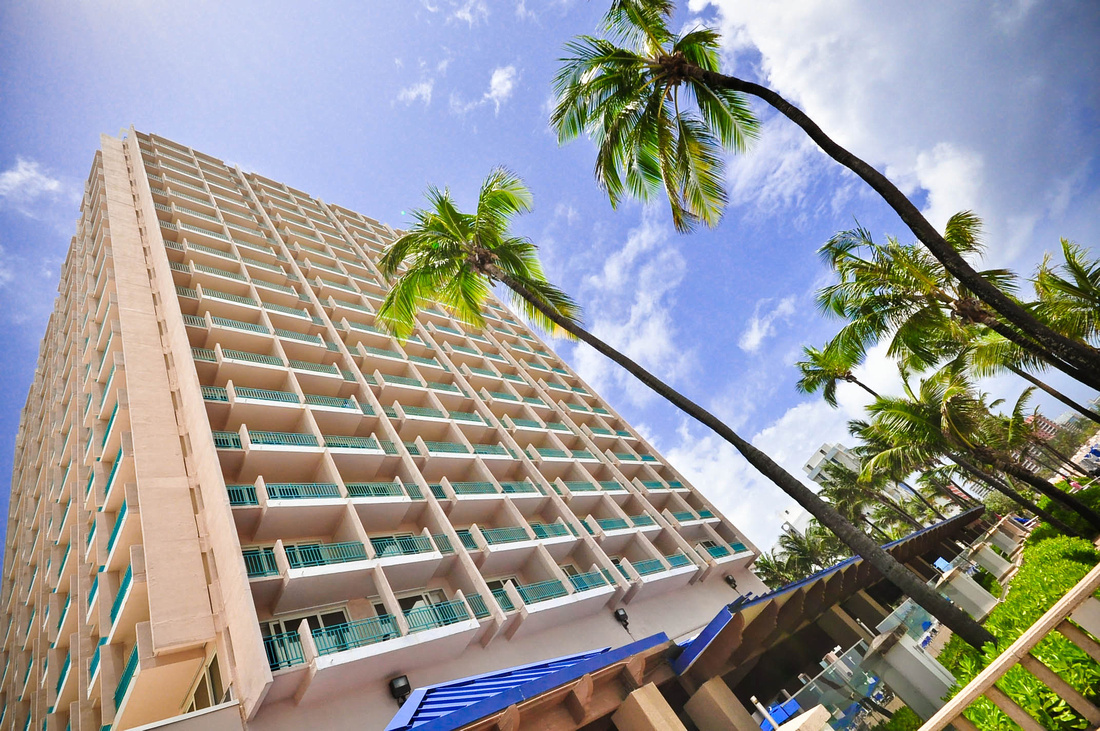 Situated in a prime spot among Condado's hotel and resort-lined avenue is the Marriott Resort & Stellaris Casino. This 4-star hotel boasts 513 guest rooms and 12 suites to accommodate a variety of travelers. Because we booked a package during Puerto Rico's off-season, prices were actually cheaper than if we went in February or March. We saved about $300 off the normal booking rates for the hotel / flight package to San Juan.
Our package included the double bed oceanfront view with a balcony. Other rooms have the city view, partial ocean view, or the pool view, but I think you can request oceanfront rooms if they have them available at the time. Ours was located on the 7th floor, which was high enough to spy on the people frolicking below on the beach and in the ocean. The beds were comfortable in true Marriott fashion and the bathroom was pretty spacious. My only complaint was the lack of a microwave, but since you're at a resort, they'll find sneaky ways to make sure you use their facilities instead of hoarding microwaveable meals in your luggage and eating up in the rooms. Oh, and the fridge was about the size of a small TV. It's still large enough to fit a few bottles of water and my son's juice pouches. The maids also brought in 4 complimentary bottles of water each day, so don't worry about running out of water. If you do happen to run out, the front desk is more than happy to send more bottles to your room.
The resort also boasts a lively lobby area complete with a full service bar, a lounge, a coffee / snack area, and free wi-fi in the area. Adjacent to the lobby is the Stellaris casino, which features a number of games (cards & slots) to keep you occupied, in case the weather turns ugly. Nearly every night, the lobby was packed with visitors and guests dancing to live bands playing salsa or rock, but being on the 7th floor, you couldn't hear anything. There's also a small souvenir store carrying various sundries, in case you forgot to pack your sunblock lotion or toothbrush. However, here's a tidbit: don't buy from the hotel---they're overpriced. Instead, head out and walk a block to the corner Walgreens and get your alcohol, snacks, and other items there.
As for the restaurants in the hotel, I can't write a review on it because we didn't get to dine in any of them. Why not? We didn't book an all-inclusive package (which wasn't available, anyway), so we opted to indulge ourselves in some of the finest dining that San Juan had to offer. However, we did take advantage of the resort's two pools (one for the kids and another for the adults), the water slide, and its pristine beach. I only regret that I didn't have a waterproof case for my camera or a waterproof point & shoot for those water shots. Still, who wants to relax on the beach while lugging an obnoxious black camera around?