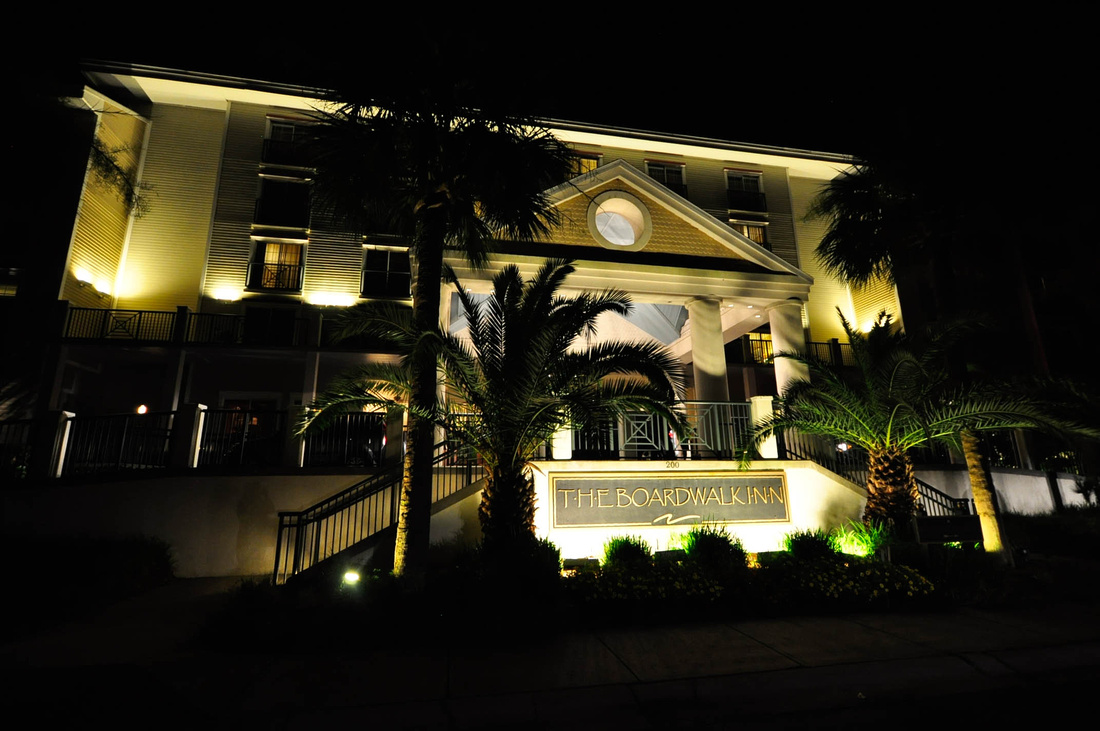 Just a short drive away from the historical district of Charleston you'll find The Boardwalk Inn, which is part of the award-winning Wild Dunes Resort, and an AAA Four Diamond rated hotel. Sounds fancy, no? Before we booked it, I was expecting a snooty staff catering to an upper middle to upper class clientele who walked around sipping cocktails and flashing their fancy luggage around. Actually, I was wrong; the staff was absolutely Charleston-esque hospitable and friendly and we were given the same amount of treatment as the other guests checking in. For the record, yes, I was right about most of the patrons I found at the property---they were rich AND walking around sipping delectable alcoholic beverages. Many by the pool seemed to be indulging themselves with the sweet tea Southerners favor in the South. Anyway, our hostess had us sit down at a large mahogany desk while she checked us into our room and handed me a thick notebook explaining the myriad of features found at the resort. I just thumbed through it all the while itching to head to the city to look for a good place to eat. Oh, so much to do with so little time. We were only there for 2 nights, but it's a quick weekend trip away from home.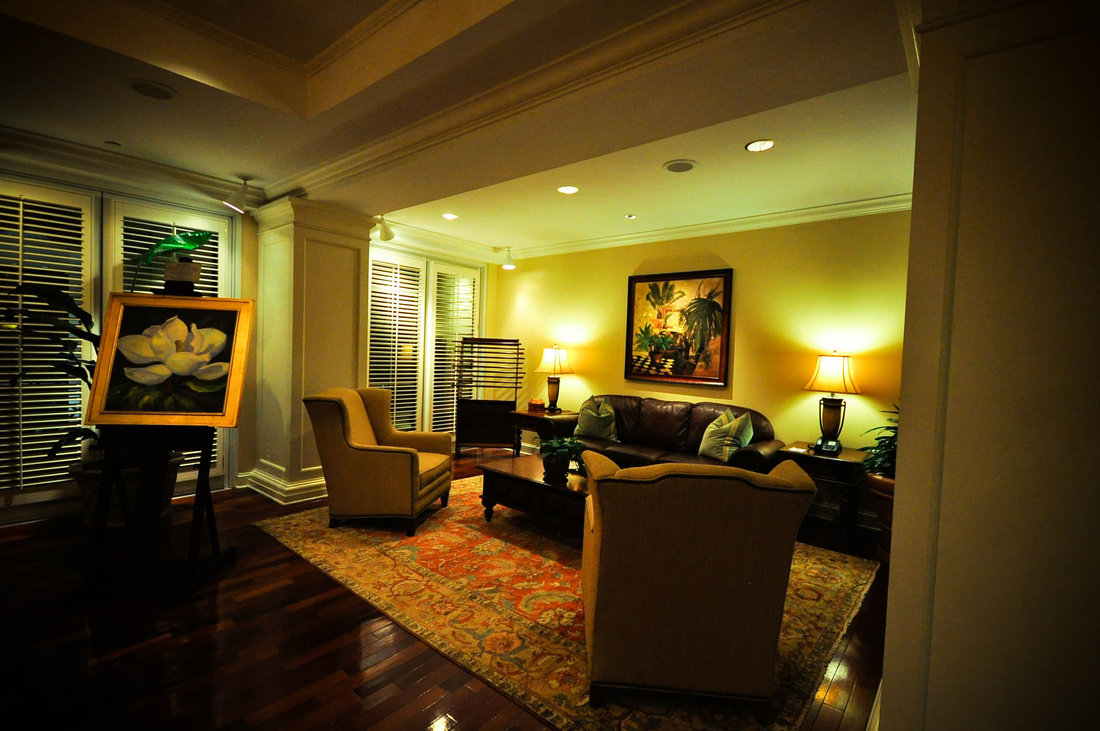 The Boardwalk Inn is one of the many different types of properties found at the Wild Dunes Resort, which includes beach houses and condos for rent, along with regular hotel-type accommodations. We stayed at their hotel, so you'll find standard to deluxe rooms with excellent amenities. Downstairs, the lobby includes a lovely little reception area, well, two if you count the larger one near the fireplace. Pictured above is the waiting area you find right when you enter the building. There's also a dining room which offers lunch and dinner, but we never had a chance to check it out, because everyone knows that Charleston is known for having some of the best places to eat in the South. We definitely weren't planning on passing it up!
We were given the standard room that faced the front of the hotel, much to my disappointment. I was hoping to get a room that faced the dunes by the beach, but I was happy with what we were offered. I did like the large walk out patio / balcony that overlooked the grounds out front and I could see the resort patrons casually jogging or walking around the immense property. As for the room, I have no complaints; it's large with two queen-sized beds and had ample room for a rambunctious young boy with a tendency to jump on the mattress until his legs give out. What I didn't like about the beds were the three large cushion-type pillows that just didn't have a comfortable texture to them. They felt like those huge decorative pillows found on fancy couches and felt like them too. However, the 2 pillows underneath were comfy enough. The rest of the room was standard: small fridge, microwave, flat screen TV with premium channels, a writing desk, and wi-fi throughout the property.
Now, the bathroom was large and roomy. Heck, I think I liked the bathroom more than the room, but the toilet was located in a small area off to the left with the large tub / shower on the right. There were individual bathrobes and slippers for use, but I don't think we even touched those. The bath amenities were a step up from the usual ones I've used at other hotels. I can't recall the brand of their soaps, but I fell in love with the oatmeal bath bar and lotions, I considered ringing housekeeping to bring back more. Also, the towels are so luxuriously plush and soft, it kinda makes you wonder if they use some kind of premium fabric softener to clean them. It reminded me of our towels at home, because I'm a nut when it comes to using softeners to keep our clothes and other washable items nice and fluffy.
Because this was a resort, I sort of feel bad for NOT using most of their amenities. Rather, I think my husband and I should've booked a hotel closer to the historical district of Charleston, but since the Boardwalk Inn was running a special the weekend we went, we decided to take that offer. This resort is just yards from a private beach, offers tennis and golf lessons to patrons, swimming excursions, fine dining, eco-tours, para-sailing, and a number of other family-friendly recreational activities for all ages to enjoy. Because we stayed only 2 nights, I don't think we spent enough time at the resort, which we didn't, and chose to spend most of our time exploring other parts of Charleston. The Boardwalk Inn would be perfect for families looking to get away from the city and enjoy activities at a private resort, namely golfing and tennis. Also, since I do absolutely adore the city of Charleston, I will say that if you get a chance to visit, you must spend at least 3 - 4 days exploring the city. A day or two simply isn't enough to enjoy all that this gorgeous jewel of the South can offer.